Newsletter #78 August
2

0

17

---
How people treat you is their karma; how you react is yours.  
Wayne Dyer
---
Hello friends of The Happy Factory. Well, spring has sprung and you can tell by the snow we've been getting. I'm convinced that once we get past Mother's Day we're safe. Enjoy Spring.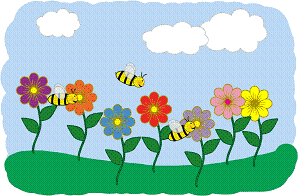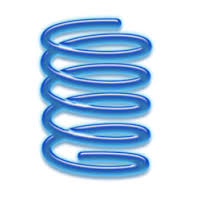 This is where I left off writing our newsletter.  Time flys. So I'll pick up where I left off. Look what snuck in: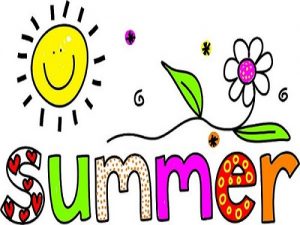 ---
Here are some letters from Our Friends:
Hey Happy Factory,
I'm sorry it's taken me so long to write this. Last summer I contacted your company about getting two boxes of toys to bring down to Guatemala with me. We played Tetris with the toys, putting them in every little hallow we could find. I didn't know what to expect when I got there, but I was excited. The people there changed my life. I know it sounds silly, and so typical, but they really did. I worked with a company called Cultiva International (http://cultivainternational.org/about/) and we built garden boxes with the locals in order to help them improve their health and become more independent. I loved working with the people and I learned so much. The kids were so helpful building the gardens and so afterwards, we would hand out the toy cars. We told the kids what a huge help they were and we let them know that we had thought of them long before we met them and brought something over for them. The cars were evidently made with the love and each child lit up as we passed them out. I found myself crying time and time again to see how excited they were to have them. They carried them around with them and raced them. They giggled as their eyes grew and they took their time picking the one that best suited them.
There was this one family down there that made a huge impact on me. They had six kids under the age of 12. They lived a little ways off the road in a small town outside of Pana. They had taken classes at Cultiva International and were ready for us to come in with the supplies to help them build the garden boxes. The young boys were so helpful when it came to carrying the heavy supplies. The little boys and girls giggled as they planted the vegetables. All in all, it was a really fun project. At the end of it, the women kindly offered to show us her house. It was small. One room, cement walls, a tin roof, and one small pile of blankets in the corner that served as a bed for the family. This was all they had. These kids had very little, but were so happy and kind. We let them each pick out a toy. The response was heart warming. They were so excited! Their smiles looked a mile wide. They now each had something of their very own.
By the time our trip came to end, we discovered a problem. The best kind of problem. Your company was so generous that we ended up with an extra box of toys. After a lot of debating over the best way to hand them out, we decided that we would leave them with the aid company to decide where they would best be needed. We found out later that some of them went to families and the others went to the local school. They said the kids were over joyed there are well.
I didn't get nearly as many picture as I wanted, but here are a few that I wanted to share with you guys. Thank you for making this possible. Your time and generosity brings smiles and I can testify to that. Thanks again!
-Taylor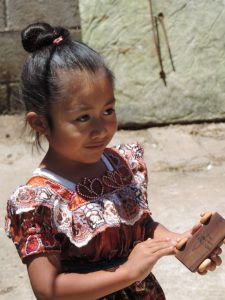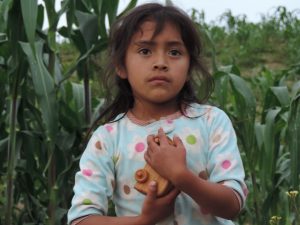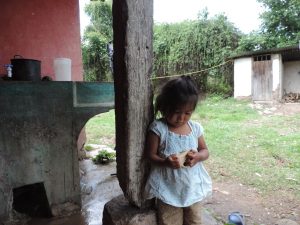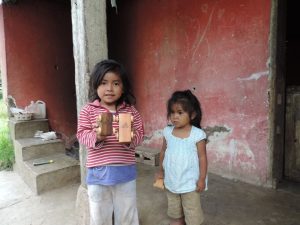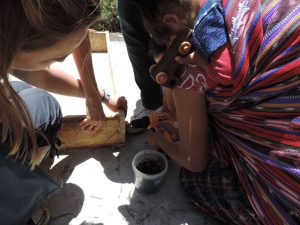 ---
Hello Happy Factory,
I hope you are doing well and life is treating you wonderful!!  It was such a pleasant surprise to receive a box of toy cars!! Thank you so much for remembering Kids On The Move and families we serve.  The kids absolutely love to receive  them, as it puts the biggest smiles on their faces.
Thank you once again for your kindness and generous donation!!
Sincerely,
~Ruby
Ruby Haddock • Vice President of Development
Kids On The Move
---
I want to express my appreciation for the generous donations of wooden toy cars that you provided Youthlinc to take on our international humanitarian trip to Santa Isabel, Peru. This small village is located off the Amazon River about a 45-minute boat ride from Iquitos, Peru.
The children were thrilled with the toy cars. Thank you for providing such a service and providing smiles and happiness to so many children worldwide. The impact you made in this small community is indescribable.
With Appreciation,
Shelly Burningham
Youthlinc | Peru Team Leader
---
Hello Happy Factory,
This is a picture of Johnny Pentico, who has retired from Salt Lake County, but is an advocate for children who need legal guardians in the system.  He has been getting some toys from me to give to those children who perhaps have been taken from parents or find themselves orphans.  The program is called Guardians ad litum.  I connected with him at Christmas time last year and he asked about the toys, then recently asked if there were more.  I happily shared one of the boxes and asked for pictures.  Although they had to respectfully decline to provide pictures of the children, as some are at risk, he did want you to see how happy it makes the program directors to have these available for the children in the program.
I wanted you to have the cute picture!
Thanks,
Joan Southwick
Toy Fairy
Happy Factory!!!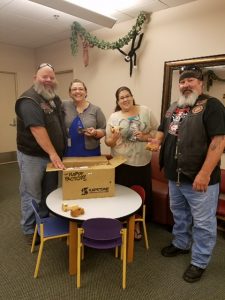 ---
Thank you so much for all your organization does to bring joy to children.  Will keep in touch and send you pictures when we are in Haiti.
Many blessings,
Kim Dahlgren
And here they are:
Hands free playing! J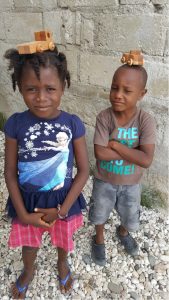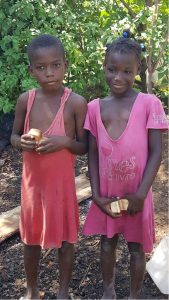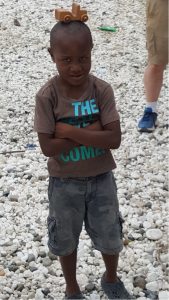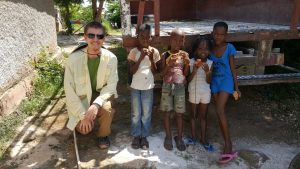 ---
A special thank you to our volunteer Jim Banks
Dear Jim,
Thanks you for your very generous gesture of kindness and concern for the abused and neglected children served by My Stuff Bags Foundation. This donation of beautiful, soft, knitted hats is an important component in our ability to continue delivering My Stuff Bags filled not only with new belongings, but also love, to thousands of children in crisis. The tiny hats you provide are especially important for the thousands of babies that must be rescued from unfit homes.
It warms our hearts to know that you believe in our mission to make a difference in a child's life. Without the support of wonderful donors like yourself, we would not be able to provide My Stuff Bags to as many children as we do. On behalf of the children we serve, thank you again for your generosity.
With much appreciation,
Janeen Holmes
President/CEO
My Stuff Bags
(Jim makes beautiful knit hats and donates them)
---
Dear Happy Factory,
I'm sure that Wayne was watching and "tickled pink" that you sent cars as a memory of him. He so enjoyed coming to The Happy Factory and oiling cars. He said his eyesight was bad, but he could feel and still do a good job with his hands. You do a great service and so many have been blessed and cheered by your generosity.
Thanks you,
The Family of Wayne Shaw
---
Happy Factory
We just want to thank you for the amazing wood cars you sent with love for our students. Every one of our preschool and kindergarten students received one. The kinder got them at the end of transportation week! The preschool loves the digger as well.
Thank you
Heidi Sanger
Midvale Elementary
---
Dear Happy Factory,
Thank you so much to all who are involved in making the arrow of light for Benjamin. I know how much work it is to make them and so greatly appreciate all the time you dedicated on Bens behalf. Ben especially loves things crafted from wood and I know this is a special gift that he will treasure for many years to come. Thank you so much for your consideration. We love you all so much.
Love
Jenny & Ben Norton
---
Dear Friends,
Thank you so much for the cars and trucks you sent us. We have some very excited little boys. The mission you have is very inspiring.
Sincerely,
Kaci Monison
Cherokee Home for Children
---
Well folks, that's about it for now. I'll work on getting out the next newsletter on time. No promises. Hope you are all having a wonderful summer and enjoying it with your families, OUTSIDE. 
The Happy Factory is preparing for its annual Gala. Coming soon. Hope to see you all there. Stay tuned for detailed information.
"Work like you don't need the money, love like you've never been hurt and dance like no one is watching."
Randall G Leighton
---
"We may not be able to make a toys for every child in the world who needs one, but we're going to try", Charles Cooley, co-founder.
To date, (March, 2016), we have distributed over 1,417,414 toys to more than 125 countries.
"We take some wood that would be wasted,
Mix it with some time that would be wasted,
And make a toy to stimulate a mind so that it won't be wasted"
Charles Cooley – Co- Founder
Anyone wishing to donate to the Happy Factory can do so on line through our Pay Pal link in the web site, (www.happyfactory.org ), or by sending a check to The Happy Factory, 896 North 2175 West Circle, Cedar City Utah, 84721. All donations, regardless of size, are much appreciated. Each dollar donated makes 2 toys. Thank you for your support.